Planet Ark Stories and Ideas
Planet Ark Latest Stories »
Sign up to our monthly newsletter for fun, free eco living tips
Planet Ark is all about creating positive environmental actions, for everyone – but especially for you. And the easiest way to learn about those actions is to subscribe to one or more of our e-newsletters.
Whether you're looking for positive inspiration at home, at work or in the community you'll find something in our suite of e-newsletters. The newsletters include new trends, tips and tricks, special features, and promotions and competitions - all designed to make your life a little greener.
Sign up to one or more of the newsletters here.
Privacy Statement: Email address and other information collected on this form is for use only by Planet Ark for the purpose of sending our newsletters to subscribers. No information is shared with any other group or organisation.
Latest Stories
Date: 24-Dec-09
Author: Amy Nancarrow
The Northern Territory Government is set to phase out single use plastic bags.
Date: 24-Dec-09
Author: Craig Avery
Planet Ark has been a long time supporter of Jackgreen's accredited GreenPower offerings. It is unfortunate that, for commercial reasons, Jackgreen has entered voluntary administration.
Date: 21-Dec-09
Author: Michelle Cook
Reduce your battery intake through reuse this Christmas and help save your hip pocket as well as the planet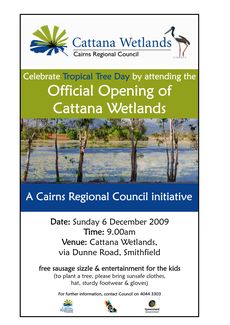 Date: 23-Nov-09
Author: Michelle Cook
Tropical Tree Day is coming up on Sunday 6 December which means it's time again for the residents of Australia's far north to get growing!
Date: 13-Nov-09
Author: Michelle Cook
The industry body for archivists reminds participants in Planet Ark's Friday File Fling of a few important considerations
Date: 05-Nov-09
Author: Anne-Marie Byrne
Six months into South Australia's historic ban on plastic bags, an estimated 200 million checkout style bags have so far been stopped from entering landfill.
Date: 16-Sep-09
Author: Michelle Cook
'Cartridges 4 Planet Ark' celebrates 10 million returns
Date: 08-Sep-09
Author: Michelle Cook
This Saturday, 12 September 2009, the first ever international plastic bag free day will be held. Show your support by saying NO to plastic bags!
Date: 08-Sep-09
Author: Michelle Cook
Branches of Aussies take part in National Tree Day!
Date: 08-Sep-09
Author: Michelle Cook
Read about how cutting down paper, not trees, is good for business and good for the environment.
Date: 17-Aug-09
Author: Michelle Cook
Add your National Tree Day images to our new online gallery
Date: 02-Aug-09
Author: Michelle Cook
All around Australia, green thumbs great and small are gathering their gardening gear in anticipation for National Tree Day!