Planet Ark Stories and Ideas
Planet Ark Latest Stories »
Sign up to our monthly newsletter for fun, free eco living tips
Planet Ark is all about creating positive environmental actions, for everyone – but especially for you. And the easiest way to learn about those actions is to subscribe to one or more of our e-newsletters.
Whether you're looking for positive inspiration at home, at work or in the community you'll find something in our suite of e-newsletters. The newsletters include new trends, tips and tricks, special features, and promotions and competitions - all designed to make your life a little greener.
Sign up to one or more of the newsletters here.
Privacy Statement: Email address and other information collected on this form is for use only by Planet Ark for the purpose of sending our newsletters to subscribers. No information is shared with any other group or organisation.
Latest Stories
Date: 31-Jul-09
Author: Michelle Cook
Students from about 2,000 Australian primary and secondary schools are today rolling up their sleeves and playing in the dirt for an important environmental cause.
Date: 30-Jul-09
Author: Michelle Cook
It's not to late to register your site. If you're holding a tree-planting event for National Tree Day then make it count!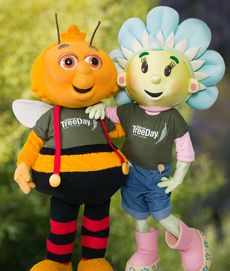 Date: 28-Jul-09
Author: Michelle Cook
Meet our Schools Tree Day ambassador Fifi Forget me not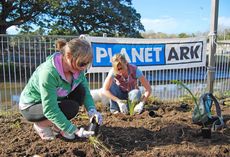 Date: 26-Jul-09
Author: Michelle Cook
In one week's time, more than 300,000 Aussies will get growing for Planet Ark's National Tree Day!
Date: 26-Jul-09
Author: Michelle Cook
Congratulations to our winners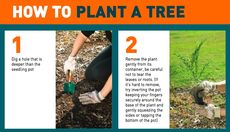 Date: 07-Jul-09
Author: Michelle Cook
Correctly planting a tree and giving it the best chance of survival has never been easier with Planet Ark's new how to plant a tree resource
Date: 02-Jul-09
Author: Michelle Cook
There's now only one month to go until National Tree Day, so what are you waiting for? Get Growing!
Date: 29-Jun-09
Author: Planet Ark
Planet Ark and the Carbon Trust have launched the Carbon Reduction Label in Australia.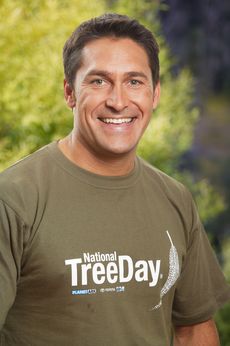 Date: 18-Jun-09
Author: Michelle Cook
Jamie Durie, one of National Tree Day's longest supporters, talks about his involvement in Australia's largest community tree-planting event.
Date: 17-Jun-09
Author: Amy Nancarrow
Are you or your friend, colleague or partner part of a formal or informal Green Team or Sustainability Team at work?
Date: 15-Jun-09
Author: Michelle Cook
National Tree Day is fast approaching and Planet Ark needs volunteer Site Coordinators to register and run tree-planting sites on Sunday 2 August as well as on Schools Tree Day, Friday 31 July.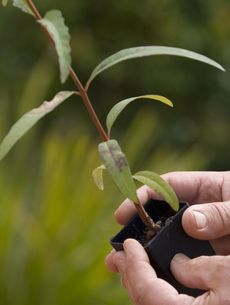 Date: 05-Jun-09
Author: Michelle Cook
Registration lines are now officially open and the race is on to recruit volunteer site coordinators for National Tree Day!